Come for a visit; Stay a Lifetime!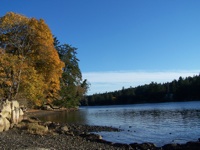 One of BC's Gulf Islands, Gabriola Island is located east of Nanaimo and has a population of about 5000. Gabriola is an island of beautiful beaches, parks, trails, artisan studios of all kinds, theatre, two newspapers, and most of what you will need in the way of professional services, trades, non-trades, shops, restaurants and yet a peacefulness and kindness not often found in the city. The city of Nanaimo is only a 20 minute ferry ride away, close enough and far enough. One foot in the city and one in the country.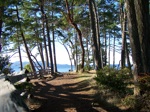 Although home prices have risen in recent years, prices on Gabriola remain very competitive compared to major areas close to the island. Most homes are on 1/2 to 5 acre lots, giving you lots of space to roam and privacy if desired. Many regular services are available on Gabriola (hydro, telephone, cable); however, most homes have their own wells and septic systems as there is no municipal water or sewer system.
Services on Gabriola include a variety of restaurants, a volunteer fire department, an RCMP detachment and local medical professionals. Gabriola does have facilites to help in some medical emergencies-a bonus not avaiable on some of the other Gulf Islands.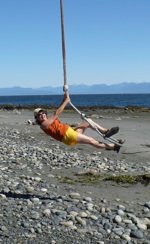 Looking for a rural life, my own community, my own garden, learning what it means to be the steward of my land. What a privilege. The satisfaction of harvesting tomatoes, figs, apples, plums, currants and then sharing my abundance with my community is most definitely where it's at. It all goes round and comes back to 'health, wealth and happiness', a motto my family used as I was growing up and is still true today in its many forms.
It would be my pleasure to provide you and your families with a new outlook in life, a change to the good old country air, peace and gratitude of living on Gabriola. I'm sure if you are interested in finding that right spot, here on Gabriola, we can do this together.
This article was provided by Carol Martin, Realtor on Gabriola Island.