As the weather warms up, many of us anticipate the long, lazy days of summer and look forward to spending time at the beach with family and friends. One of the things I look forward to the most is time at the lake. Almost every year since I was 13, I have been going to a vintage lakefront resort with my best friend's family as they make their annual pilgrimage to this beautiful spot. I have many fond memories of endless summer days spent in my teen years lounging on the dock in the summer sun, listening to the creak of the dock as the gentle waves lapped up against it. Ahhhh, those were the days: the days of few cares, filled with laughter, swimming, playing cards late into the evening, lakeside campfires and marshmallow roasts, chasing boys and watching the sun set at the end of a spectacular day. Now, my friend and I take our own families there and the next generation gets to enjoy lakefront living, even if only for a few precious days each year.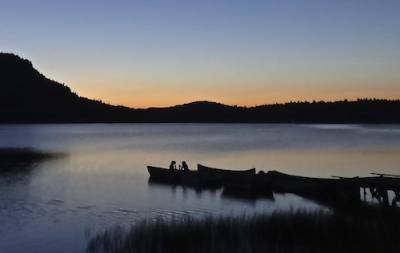 Summer at the Lake (Photo courtesy of Miranda Dittmer)
About 10 years ago, the rustic old cabins and units at the resort came up for sale starting at....can you believe this...$60, 000. Well, my husband and I thought about buying one, but didn't bite the bullet. To this day, I still pine for that lakefront lifestyle and keep my eye open for a lakefront "deal" or some way of recapturing my fond childhood memories. In the meantime, I continue to visit the lake and pay out monstrous sums of money to rent a cabin for a few days. Hindsight is 20/20...
According to statistics from our website, I am not the only one out there wishing for my own piece of lakefront bliss. Some of the top Google search terms used to find our site are lakefront related and the lakefront search buttons on the site are consistently amongst the most clicked. Our stats show that April - September is the time when B.C. recreational property buyers are out in force. Every year, traffic to our site starts increasing as early as January, but the busiest time for the site is typically in the Summer, with the highest traffic in July and August. All to say that now is the perfect time for lakefront sellers to do their due diligence and get their properties out there in front of a captive audience....and a great time for buyers to be on the lookout for new listings.
.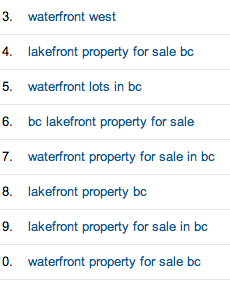 Key Search Terms Used to Find our Site in the Last Month
With this in mind, I decided to ask three well-known and respected members of the B.C. recreational real estate industry to answer some questions about how to best prepare your lakefront property for sale and they have provided some excellent and unique tips for marketing lakefront. In addition, for any eager buyers out there, I have included a few spectacular B.C. lakefront spreads for sale, as well as a couple of lower priced B.C. lakefront properties that might be of interest.
The Experts:
Lora Proskiw of the Jane Hoffman Group

Since 1985, Jane Hoffman has firmly established herself as the Okanagan's most knowledgeable and respected lakefront real estate specialist. Jane has leveraged this experience in leading the real estate sales and marketing professionals of Coldwell Banker Jane Hoffman Group. Along with an impressive list of awards and achievements, Jane Hoffman Group takes most pride in being awarded the Coldwell Banker's coveted 'Ultimate Service Award' for theteam with the most positive client satisfaction ratings.
As a licensed Realtor® and an integral part of the Jane Hoffman Group, Lora Proskiw has been with the team since 2004 and enjoys the fast-pace environment of Kelowna's Real Estate Market. A long-time Kelowna resident, Lora has watched Kelowna grow and change over the past 30 years and enjoys educating and introducing her clients to the lifestyles, amenities and opportunities that Kelowna has to offer.
Rudy Nielsen of NIHO Land & Cattle Company, Landcor & LandQuest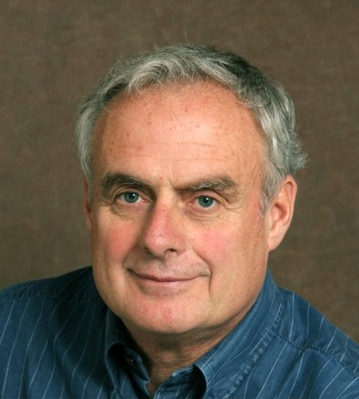 With over 50 years of real estate experience, Rudy Nielsen is a highly regarded expert in the industry. He has occupied the roles of developer, appraiser, entrepreneur, landowner, real estate consultant, speaker and deal maker. A skilled negotiator, Rudy has successfully closed many notable deals and worked with thousands of individuals on buying and selling real estate. Rudy is also an innovator and a trailblazer, anticipating the needs of the real estate and financial industries, and developing products to serve those markets. He's also a really nice guy and a very entertaining speaker.
Rudy is the founder of no less than three of British Columbia's major real estate corporations:
Landcor (President & CEO): One of Canada's top-tier online real-estate companies, specializing in an Automated Valuation Model (AVM) for real estate data analysis and valuation.
NIHO Land and Cattle Company (President & CEO): One of British Columbia's largest private owners of recreational property, with over 40 years of experience in buying, selling, managing and developing all types of recreational property and real estate throughout the province.
LandQuest (Founder & Partner): A unique real estate company specializing in marketing rural, recreational and investment real estate for sale throughout British Columbia. With a large database of listings ranging from small bare land acreages to large trophy ranches in all price ranges.
Rudy is a designated fellow of the Real Estate Institute of B.C and an accredited member of the Appraisal Institute of Canada.
Dave Koszegi of The Dave Koszegi Personal Real Estate Corporation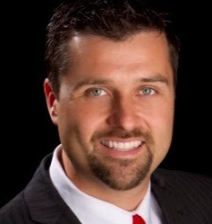 One of Canada's top-ranked RE/MAX Realtors, Dave was born and raised in the Alberni Valley and started his real estate career in 1993 at the age of 20. He has attained several sales awards through RE/MAX including the Diamond Award, Hall of Fame, Lifetime Achievement and the prestigious Circle of Legends. Dave's designations include International Real Estate Specialist and Certified Luxury Home Marketing Specialist (member of the Million Dollar Guild).
Dave and his team have specialized in selling lakefront real estate on Sproat Lake, Vancouver Island for over 10 years and are the sales leaders in this market. Dave resides at Sproat Lake with his family and having marketed and sold more waterfront properties there than anyone else, has acquired the knowledge and expertise required to work with buyers and sellers in this specialized market.
Without further ado, here are the expert questions and answers:
1. What is the most popular feature that buyers look for in a lakefront property? In your opinion, is there a characteristic that makes a lakefront property an easy sell every time (ie. exposure, sandy beach, etc...)?
Dave Koszegi: The most popular features that buyers are looking for in a lakefront property are southern exposure and a relatively level topography (for a lakefront property that would mean a gentle slope with easy access to the lake). Having said that one thing I've learned is one buyer may prefer a Roy Vickers and another might want a Trevor Goodall.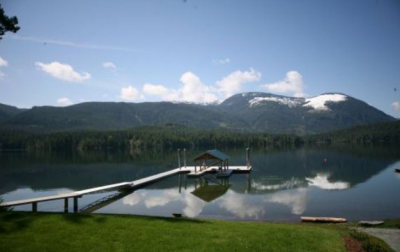 This property on Sproat Lake, currently listed by Dave Koszegi for $1, 899, 000, has a southern exposure, level topography and a dock; all attractive features to lakefront buyers.
Rudy Nielsen: One important feature that buyers look for in a property is that it has a view facing south. The sun rises in the east, sets in the west and you get a great view of the sun rises/falling from the south. Another key feature is the potential for agriculture. If the land is arable, it would be a very attractive feature. The property's shoreline is also an important feature for some buyers, whether it is sandy or rocky. It may be up to preferences and what the buyer is looking to do with the land.
Potential buyers of waterfront property usually own a boat, so a property that has a dock is also going to be attractive. For this very same reason, having a marina nearby the property is also an attractive feature.
Lora Proskiw: Okanagan Lake offers a wide variety of waterfront, from level 'hawaiian' sandy beaches to properties set above the water on rocky bluffs. While the level lots seem to be the most desirable, many waterfront buyers see the beauty of being nestled above the water… watching the weather move through the valley and capturing the full 180 degree vistas of the Okanagan Valley.
When you live on the water, you want to enjoy the beach and the boating lifestyle, a boat dock is definitely a selling feature and most buyers see this as a must-have item. Okanagan Lake is a fabulous swimming lake - great for paddle boarding, skiing and jet skiing so having easy access to the water is a strong selling feature.
The high bank positioning of this spectacular Kelowna lakefront home offers sweeping views and privacy desirable to some Okanagan luxury buyers. Currently listed for $3, 695, 000 by the Jane Hoffman Group.
2. What is the most important thing, specific to lakefront or recreational real estate, that owners can do to their property/home to prepare it for the market and help it sell faster?
Rudy Nielsen: Staging is very important—potential buyers need to be able to see themselves owning this property. The first impression is very important, so great care should be taken with the outside of the property. If a buyer is turned off by how a property appears on the outside, s/he is not likely to go inside. Make sure plants are trimmed and grow flowers to make the property look more inviting. For shaded areas, I usually go with easy-to-care for hostas plants. They're fairly low maintenance; they don't require any weeding and their leaves are light enough that they disintegrate into the ground when they fall during the winter.
One more thing I would do is to find the nicest area on the property and build a trail to that spot. You can build a trail using rocks, boulders or logs.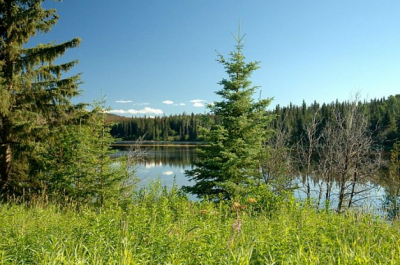 Selling lakefront land? Rudy advises building a trail to the nicest spot on the property. This 40-acre property at Tsichgass Point is currently listed by NIHO for only $85, 000. Last remaining property on the lake.
Dave Koszegi: The one piece of selling advice I would give to sellers is tidiness and emotion. Waterfront buyers now have wealth and are interested in rekindling their youth to share with their children or grandchildren. For example, someone might see a vintage waterski in a home, which conjures up a feeling of "oh that's just like one I had". I tell my sellers to display photos of their family enjoying activities a lake home can offer, such as swimming, wakeboarding, boating, etc. as well as photos showing the property in other seasons. This could be a beautiful sunset, roasting marshmallows on the beach or fishing in the off season when there is no one on the lake. This is opposite to what I tell my other sellers but it gives the property more uses to a buyer in a non-evasive way.
Lora Proskiw: The best thing owners can do to prepare for the market is to keep their home in good repair, tidy both the interior and exterior and maintain the outside with nice landscaping. Little details such as sweeping the leaves off of a deck and tidying winter debris from the beach can add to the first impression a buyer gets when viewing a lakefront property. Our buyers want to know that the property has been well cared for and will be easy to maintain. With many of our waterfront owners only visiting periodically throughout the year, they are focused on enjoying their time at the 'lakehouse'. First impressions go a long way - wash windows, clean debris off patios, perform necessary repairs and tidy the beach area. These touches make a home feel inviting and give the buyer the security of knowing that the home has been well-maintained.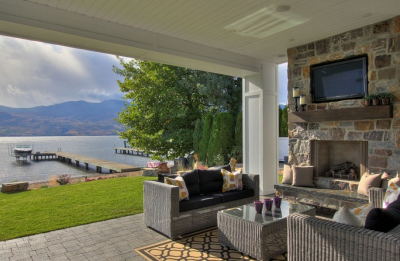 The Experts Agree: Tidiness Counts. Make sure your interior and exterior are well cared for and maintained. Clear your beach of debris, mulch your garden and power wash decks. Perfect example above. Spectacular lakefront home currently listed by The Jane Hoffman Group for $3, 995, 000.
3. How have your marketing techniques changed with the advent of the internet and social media? If there was only one piece of selling advice you could give to agents or sellers for 2014 and specifically for marketing recreational and lakefront property what would it be?
Lora Proskiw: The internet has taken the business of marketing homes to a whole new level by making them much more accessible to people from around the globe. Professional photos are an advantage and they can be used on all forms of media. We have been adding video to our online listings recently. We work with a professional photographer and videographer to makes sure our properties are showcased in the best possible way.
We have found that social media is helpful for getting brand recognition, but when it comes down to it, the majority of our lakefront clients are in a demographic that still prefers verbal communication - we take the time to meet with our clients and get to know them. Word of mouth as well as reputation is very important for us.
One other thing I can suggest for sellers and buyers alike is to work with an agent who is an expert in the lakefront market. There is specialized knowledge that comes with representing buyers and sellers of lakefront property such as being aware of riparian areas, setback requirements and dock licensing rules that agents who are well-versed in waterfront properties will be familiar with. Make sure your agent knows the details of these rules and regulations.
Dave Koszegi: The internet has opened up the ability to market easily on an international level. Premier sites such as Waterfront West give buyers and sellers of waterfront properties easily accessible and up-to-date information on what's available and what's happening in that market. Unlike the internet where buyers and sellers can remain anonymous, social media allows agents to reach out and maintain a more personal relationship with clients and potential clients.
Rudy NielsenDepending on the number of properties you have, it might make sense to build your own website to list these properties. You can then use keywords and social media to attract visitors. If a property website isn't economical for the number of properties for sale, the next best thing is to hire a really good real estate firm specializing in waterfront properties.
I've also found that a 'for sale' sign is still very effective. Your sign has to be eye-catching and positioned in a key visible area of the property with highest traffic potential.
So there you have it, the advice from the experts on selling your lakefront property. Thanks so much to all of our experts for helping me out with this article.
Now, here are a couple of B.C. lakefront properties our sellers and agents consider great value in today's market: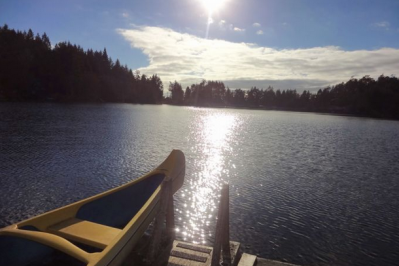 South exposure, private setting, great swimming with a rustic cottage and separate sleeping studio. What more could you want for only $299, 000?
LIsted by Dockside Realty Ltd., Pender Island.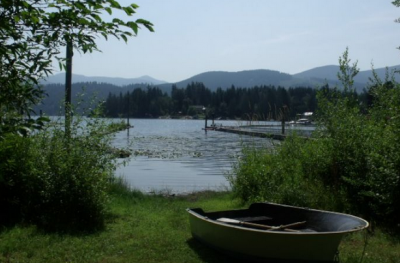 Updated 2 bedroom + loft character home on almost half an acre of Vancouver Island south -facing lakefront. $379, 999
Listed by Sandy Stinson and Pat Duringer, RE/MAX Cowichan Lake