Immigrating To Canada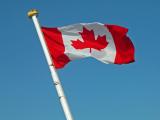 Canada has a generous and universal immigration policy, which is based on the point system. Generally speaking, to be successful as an independent or skilled worker applicant, you must be under the age of 49, have a university degree (or a 3 year diploma) and have at least 4 years in a professional or management position, prior to the application. Certain apprenticeship employment is also acceptable. Canada Immigration maintains a list of potential jobs, which it favours for immigration. For success, one must obtain a total of 67 points based on age, education, language skills and work experience.

Alternatively, if you have business experience during the 5 years prior to your application, it is quite possible that you could be successful under the business category. Success under the business category requires you to have an active and successful business during the course of the 5 years prior to the application, which success is proven by gross income, net income and employment of individuals. As a sub-category under the business avenue, is the investor option. Under the investor category the person must have an overall equity of $800,000 and be prepared to invest $400,000 with the Government of Canada for a period of 5 years. The money is then returned to the investor, without interest.

There are also temporary entry provisions under the immigration regulations, which can lead ultimately to permanent residency. One of the foremost avenues is the Provincial Nominee Program, operated by the Government of British Columbia, which assists the potential business person in obtaining a work permit for 2 years, provided the person is able to invest $300,000 into a new business and hire 2 Canadians.

Once you enter Canada as a permanent resident, you have the right to work and participate in the social benefits of Canada as any other Canadian. Canadian citizenship is only available after you have resided in Canada for a full 3 years, as a permanent resident. It is at that time that a Canadian passport and citizenship papers are issued. Dual citizenship is possible.

If you do not wish to be a permanent resident in Canada, it is permissible to live in Canada as a "seasonal resident". This designation simply means that you have the right to remain in Canada as a visitor for 6 months, from both immigration and taxation reasons. Staying longer would require not only an extension under the immigration provisions, but may actually attract the interest of Canada Revenue. Occasionally individuals "flagpole", that is, cross the border and return, thinking that this will assist them in remaining in Canada indefinitely. This procedure is not allowed, since your permanent residence must remain with your country of citizenship and you must have a home in your own country.


The nuances of immigration are many and it is always advisable to seek both immigration and taxation advice before planning any move. For further information see my Web Site at https://www.bcimmigration.com/ for the latest, up-to-date immigration news.
David Aujla: This email address is being protected from spambots. You need JavaScript enabled to view it.

David practises Canadian immigration law with offices both in Victoria and Vancouver, British Columbia.