The developer of exotic property known as 'Canada's South Pacific' is marketing 30 waterfront, mountaintop and park-side estate lots with a creative 'anti-recession guarantee'.
Purchasers will be protected by a retroactive price adjustment if the real estate market continues to soften: The developer will carry up to 20% of the price as a first or second mortgage, part or all of which will be forgiven if government property assessments over a three-year term show a drop in land value. On a $500,000 lot, the price protection could be as much as $100,000.
"There can be good news in a recession." says Michael Thornton, Silver Spray developer. "We would have priced these lots 30% higher in a normal market, and no one would have thought about protecting buyers with a price guarantee. Obviously we're convinced such unique properties will only increase in value, and we're demonstrating confidence by putting our money where our mouth is."
The Silver Spray Lands are on a peninsula at the extreme southwestern tip of Vancouver Island. They are nestled between scenic surf and sunset coastline and the largest waterfront wilderness park in the Capital Regional District, featuring six miles of virgin oceanfront, pristine beaches, and 30 miles of west coast hiking trails. With such a rare diversity of ecosystems, it took over 60 public meetings to obtain low-density residential zoning and approval for a small golf course, marina and an exclusive destination resort.
Reservations will be held in priority with a 10% deposit in a lawyer's trust account until the lots are serviced and subdivided, which is expected to occur in late 2009 or early 2010, so early purchasers can secure almost four years of price protection. Sales will be made only by Disclosure Statement.
For more information, and to view photos online, go to:
www.silverspray.com
or contact
This email address is being protected from spambots. You need JavaScript enabled to view it.
(778.896.3370)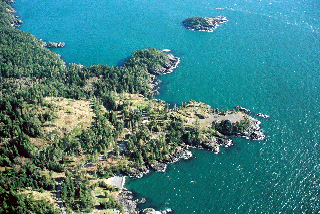 Silver Spray is located at the southwestern tip of Canada, just 26 miles southwest of Victoria on Vancouver Island. Bordering a huge 3500-acre oceanfront Wilderness Park, this idyllic seaside community setting offers mild weather, spectacular scenery, abundant wildlife, end-of-road seclusion, and convenient access to shopping and amenities.