Please note this proerty has sold since this blog was posted. Updated 12/28/10.
This month we are featuring a beautifully renovated classic oceanfront home which was previously listed for over 1 million dollars and has now dropped to just $699, 000. This elegant and luxurious home is situated on 2.26 glently sloping acres (with a bonus 200ft of oceanfront!) and faces Baynes sound and the Beaufort mountains. In my opinion, this exposure is the nicest on the island as it offers afternoon sun and great sunsets as you look over the ocean.
This home is now in foreclosure and I believe it represents a great value for the high level of finishing, amount of waterfront and land that it offers. Definitely worth a look!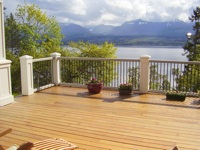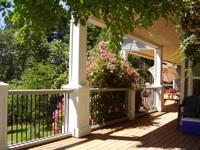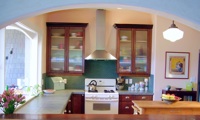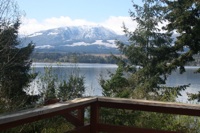 One more house I just have to mention...As I was looking up the info to write this blog, I came across another great value on Denman. It does have an offer pending, but is worth a look at only $529, 000. It is oceanfront as well!