Advertise on Waterfront West
What is Waterfront West?


Launched by Sharleen Kneeland (Whiteside) in May of 2006, www.waterfrontwest.com is a unique web site offering advertising to sellers of waterfront and water view properties in British Columbia. At Waterfront West, we firmly believe that the future of the internet lies in niche markets and interactivity. That is why when we came up with the concept of a site exclusively devoted to buyers and sellers of BC waterfront, we decided to get a jump on the competition and dominate the market.
Waterfront West Facts:
#1 on Google


Waterfront West is #1 in organic search results on Google for the term "B.C. waterfront" and in the top 5 for numerous other B.C. waterfront real estate search terms. Click here to see for yourself.


100, 000 Uniques



From August 2010-August 2011 we reached an audience of over 100, 000 unique visitors. While other sites may claim to have millions of unique visitors, these sites are often North America wide, while ours focuses solely on BC waterfront. You can be sure that our vsitors are interested in our specific niche.
High Page Views = High Level of Interest.


Our visitors "stick" to our site. Our visitors stay for an average of 8.1 page views while 20% stay for longer than 20 minutes. From August 1st 2010 until August 31 31st, 2011 visitors spent a combined total of a staggering 359 days 15h 07m 51s of time on our site.


How do people find your site?
Search engine domination.



Because we are a unique and large site focusing exclusively on B.C. waterfront, we rank high in the major search engines for a plethora of BC waterfront search terms. In addition to being #1 on Google for the term "B.C. waterfront", we are also well indexed on numerous other search engines.


Pay Per Click and Internet Wide Advertising.



The internet is our business and we put our money where it counts. We run continuing pay-per-click advertising campaigns on Google, Yahoo and Facebook. In addition, we purchase banner advertising on other select web sites that attract our target market such as www.escapeartist.com and www.britishcolumbia.com.


Press Coverage


Waterfront West has received excellent coverage in the press through our strong public relations. We have been featured on CBC News, Calgary News at 6 and in newspapers such as The Vancouver Sun , The Edmonton Journal and the Times Colonist to name a few.



Link Exchanges




We exchange links with select high quality real estate web sites that represent luxury properties around the world. In this way, our site brings your properties to international real estate buyers through multiple venues.
Who are your visitors and where are they from (demographics)?
Luxury Visitors.



Our visitors represent a professional demographic of high-end home buyers working in financial institutions, government, engery companies, health and entertainment organizations. In addition, our site is visited by real estate brokers and agents, as well as upscale property developers.

Local and International.



Our visitors hail from all areas of Canada, as well as the US, Germany, the UK and hundreds of other countries. Within Canada, our top three provinces are B.C., Alberta and Ontario. Albertans comprise between 20-25% of our Canadian traffic on a regular basis.



Internet Saavy.



Our visitors are up-to-date on the latest technology. Over 94% are now using a display resolution of over 800x600 and over 71% are using Windows XP.

According to the 2008 National Association of REALTORS® Profile of Home Buyers and Sellers, 87% of all homebuyers used the Internet as an information source in their home search. In contrast, only 47% of buyers interviewed used a newspaper ad and 30% used a home book or magazine.


"Qualicum Landing has been advertising our development on Waterfront West since we started selling our luxury beach homes last April (2009), and the response has been phenomenal.

As marketing director for Qualicum Landing, I focus a good amount of my time making sure our website is getting as many hits per week as possible and Waterfront West has been a key component in achieving numbers of up to 4500 per month.
The website is easy to navigate and very well optimized. In short, I would highly recommend Waterfront West to any developer or seller looking to enhance their web presence and capturing a worldwide audience."

Anna DiFiore
Marketing Director
Qualicum Landing Developments www.qualicumlanding.com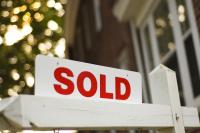 "I have advertised with www.waterfrontwest.com for several months now and the response has been phenomenal. Unlike direct mail or print advertising, the percentage of leads and sales generated has been extremely high. The process is easy and painless – as is the cost! Advertising with www.waterfrontwest.com has far exceeded my expectations as visitors to the site, in my experience, have been more qualified, serious buyers than from any other source. I definitely recommend utilizing this site as an advertiser – you get a lot of bang for your buck. I will be advertising with www.waterfrontwest.com on as many developments as I can."


Amanda Hawrysh
Investment Consultant
Terra Firma Investment Solutions
"Waterfront West is filling a long awaited need. Everyone buying or selling waterfront property can and will benefit from participating at this site! Sharleen Whiteside is a professional who is very helpful, making the experience a great one. Thanks for all your help."

Joy Davidson
Royal LePage Advance Realty
"Internet marketing is far more cost effective than traditional media for real estate advertising. The behaviour of customers is to do a lot of research before making a vacation home purchase. It is important for vendors properties to be found by customers early on in this process. However, it is difficult to get into the search engines in a timely fashion and to come up at the top of the rankings. Waterfront West solved both of those problems for us. They invest the time to make sure they come up first in natural searches and we do not have to wait for our site to be indexed into the search engines. Thanks very much to Waterfront West for helping us get our project over subscribed before the closing date."

Lindsay Moir
Arrow Lakes Developments Ltd.
For more information, please click one of the links below or contact us at 1-866-799-WEST (9378).
Waterfront West:

A powerful, direct way to reach your audience.